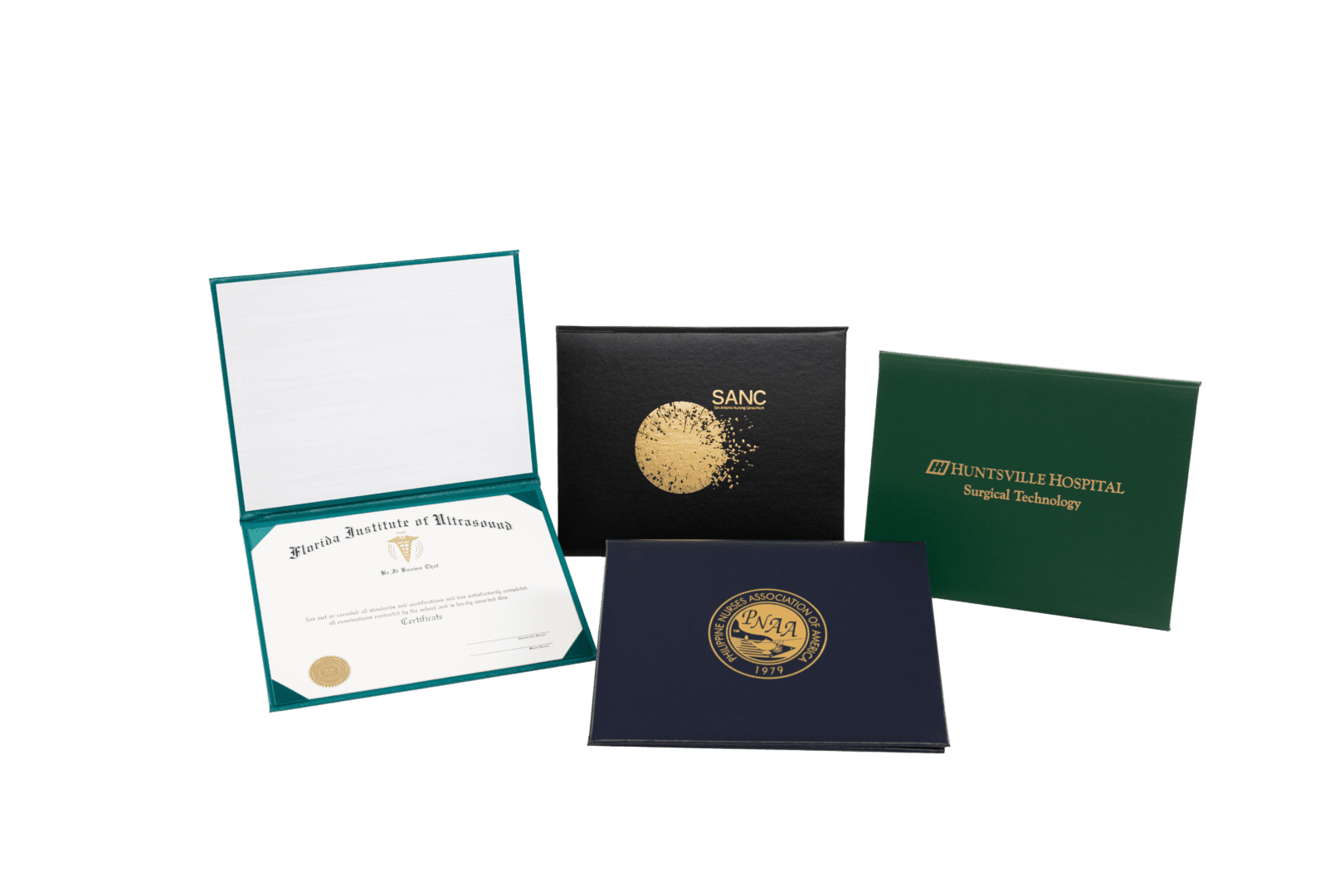 Celebrating Milestones in Leadership and Achievements for Over 30 Years and Counting
At Graphic Awards, Inc., honoring people is our specialty. We have been serving colleges, universities, organizations, retailers, and agencies for three decades now, facilitating well-deserved recognition of individuals for their outstanding accomplishments. We work continually to expand our offering with new and interesting products that are relevant to our customers and support our green commitment.
As a service-oriented team of sales and manufacturing professionals, we aspire to build long-term relationships rather than take short-term gains. With every certificate cover stamped and award certificate embossed, we revel in the role we play in honoring those who work hard at making a difference, whether today's graduates, tomorrow's leaders, or the world's next big change-makers.
Leading the industry in producing custom recognition essentials like diplomas, certificates, certificate covers, recycled award frames, and mailers, Graphic Awards offers the highest-quality certificate cover innovations, standard options and upgrades, distinctive touches, and timeless framing choices. With everything from beautifully engraved seals and crests to finely detailed hand-illustrated liner etchings, we provide beginning-to-end consultation to design, manufacture and deliver a unique certificate, certificate cover, mailer, and display frame package exactly to your specifications.
Feel free to browse our products, check out our latest projects, or request samples or a custom quote.